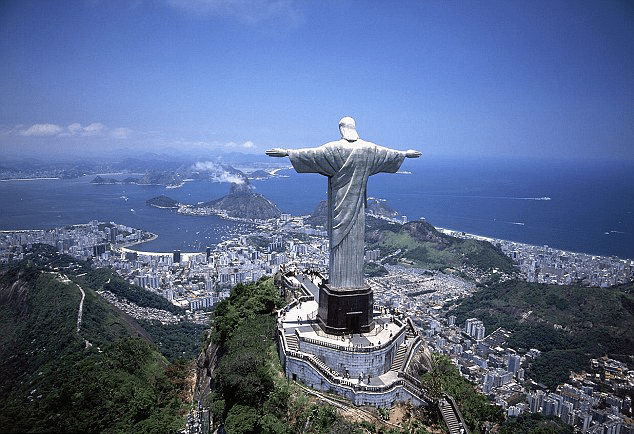 Brazil is a country of powdery white-sand beaches, verdant rainforests and wild, rhythm-filled metropolises. Brazil's attractions extend from frozen-in-time colonial towns to otherworldly landscapes of red-rock canyons, thundering waterfalls and coral-fringed tropical islands.
Among the most popular destinations are the Amazon Rainforest, beaches and dunes in the Northeast Region, the Pantanal in the Center-West Region, beaches at Rio de Janeiro and Santa Catarina, cultural and historic tourism in Minas Gerais and business trips to São Paulo city.
The cultural and historical importance of the nation also attractions large number of foreign touristers. Rio de Janeiro and São Paulo are two of the most visited destinations in the country, offering visitors a fabulous peek into the complex heritage and natural spectacle of Brazil.